Flowers and Gifts Delivery in Cherkasy
Reliability and quality are what make delivery of flowers and gifts to Cherkasy from Ukraineflora an ideal option for creating moments of joy. The company works seven days a week, lunches and holidays, so that your emotions always find their way to family and friends in Ukraine. Convenient and secure payment methods, such as Google Pay, Apple Pay, PayPal and bank cards, allow you to focus on the main thing - choosing the best custom bouquets in Cherkasy, without worrying about the details. Our assortment includes only high-quality products: fresh flowers, exquisite sweets and the most delicate cakes, created with love for your loved ones. Ukraineflora provides premium service inspired by the American standard of service, but with an authentic Ukrainian soul. With same-day delivery available, every moment can be made special.
Order flowers in Cherkasy and give joy with each bouquet
Cherkasy is a city that breathes history, framed by majestic monuments and picturesque streets. In this cozy corner of Ukraine, every day brings the opportunity to create something beautiful and unforgettable. Ukraineflora - a company that delivers flowers and gifts in Ukraine (Kyiv, Lviv, Kharkov, Mykolaiv, Poltava, Sumy, Chernihiv, etc.), is ready to give bright moments of happiness to every resident of Cherkasy. Our couriers will go to any area of the city to deliver your congratulations to the recipient personally.
The Central District is the heart of the city, where historical monuments, administrative buildings and business centers are located. This place is always full of life and movement, despite which our couriers will be able to deliver flowers to Cherkasy and gifts very urgently, same day.
Sosnovsky – here you can find many comfortable residential areas and park areas. This area is ideal for a quiet life away from the hustle and bustle.
Shevchenko is known for cultural activity and numerous events aimed at the creative development of the city. There are many museums, galleries and theaters here, making it the cultural center of Cherkasy.
Dneprovsky – located on the banks of the Dnieper River. People who value time spent in the fresh air and natural abundance often relax here. And people often order inexpensive flower delivery to Cherkasy from Ukraineflora, because our prices for courier services are among the most affordable in the city.
Garden City – known for its parks and gardens, which create opportunities for pleasant outdoor recreation.
Lesnoy – forested park areas predominate here, making it an excellent place for walks.
Podgorodne - an area that includes suburban areas, ideal for people who want to combine city life with the tranquility of a country style.
Zhovtnevy – there are many educational institutions and sports facilities here.
Podilskyi – famous for its markets and shopping spots, as well as a variety of cafés and restaurants.
Kurgan – there are industrial and commercial zones, numerous enterprises.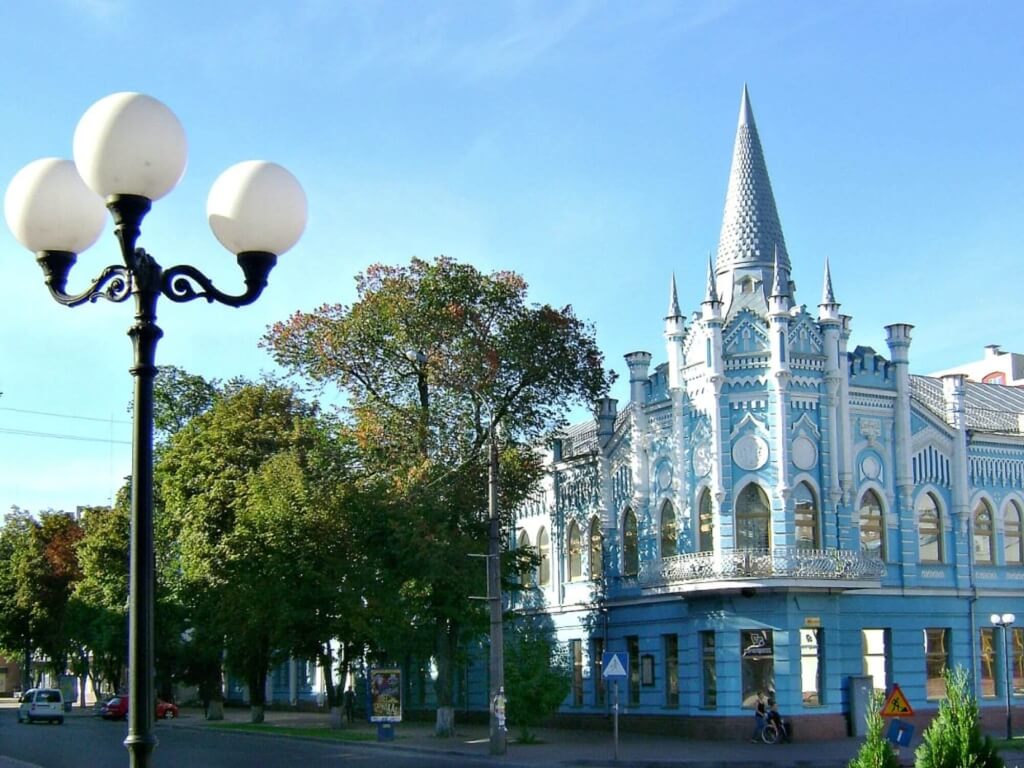 Each of these districts is a special place that makes Cherkasy exactly the way we know it today. This cozy city in the heart of Ukraine is rich in history that stretches over many centuries. Arose in the 5th-6th centuries on the site of ancient Slavic settlements, these lands experienced many important historical events. The foundation of Cherkasy dates back to the 15th-16th centuries, during which the city became a trade and cultural center of the region.
The 17th century was marked by the construction of the Chigirin fortress, which became a symbol of strength and independence. She changed her owners several times, going through turbulent times.
In the 19th century, science, education and literature flourished in Cherkasy. During this period, the city became famous for its theaters, museums and literary salons.
The 20th century brought with it two world wars and the period of Soviet power, which also left its mark.
The city is rich in events important for the development of the entire country. Here ideas took off, changes began, and it is in this place that our company finds its way, delivering your emotions and gifts.
5 reasons to choose Ukraineflora for delivery in Cherkasy
For more than 15 years, we have been accepting orders from all over the world so that people living far from each other can send sincere words of congratulations in honor of important events. We help unite the hearts of lovers, convey ardent greetings from friends and colleagues, and present tender congratulations to parents and close relatives. By contacting us, you receive:
Quality guarantee. Ukraineflora offers premium quality products. Fresh flowers, selected sweets and delicious pastries - each gift is shrouded in care and attention, so that your loved ones and friends, for whom you place, for example, an order of roses with delivery in Cherkasy, feel your presence in significant events.
Delivery by air-conditioned vehicle. Flowers and gifts will be delivered in perfect condition - with air-conditioned transport, even the most delicate arrangements will retain their freshness. You can see part of the gift formation process in the photo below.
Professional florists with a passion for their work. The team, inspired by the beauty of nature, will create bouquets that speak without words. Each element will be arranged with care and attention.
Honest prices and promotions. Online store of flowers and gifts in Cherkasy, Ukraineflora offers discounts on first and subsequent orders. Prices are always transparent and fair.
Photo and video reports on delivery. At your request and if the recipient does not mind, we will provide a photo or video of the moment of delivery so that the gift remains in memory forever.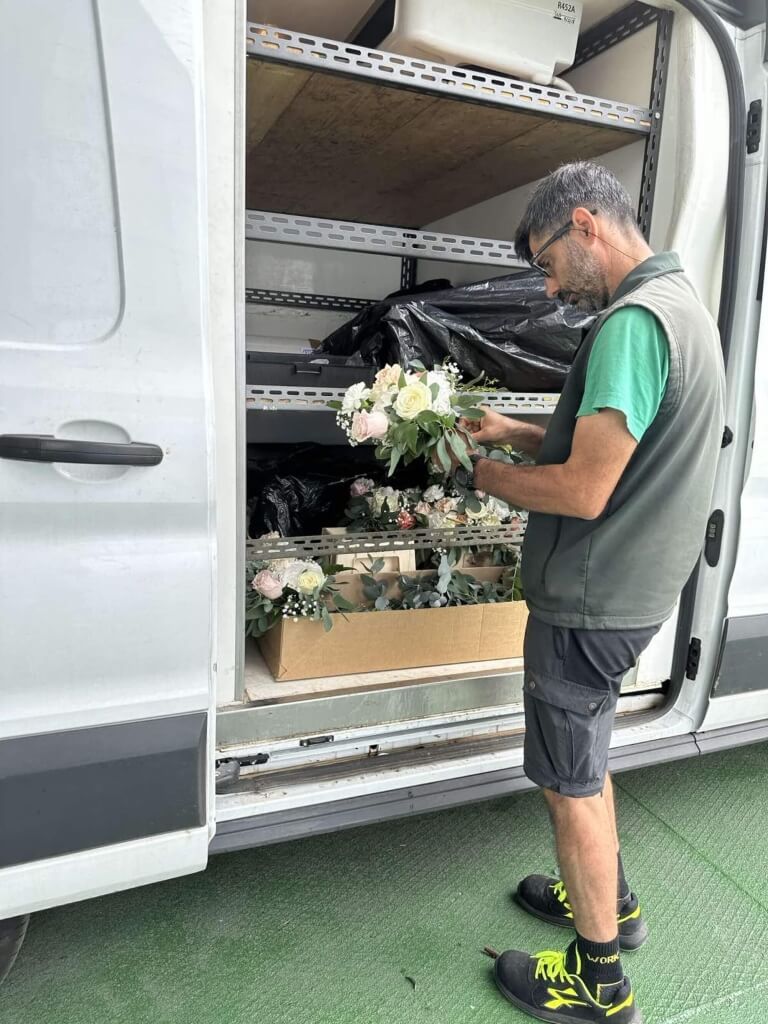 Cherkasy is a city with a living history and rich cultural life. The international gift and flower delivery service Ukraineflora contributes to this beauty by sending your feelings and emotions to every corner of the city. Choose reliability, quality and tenderness in each bouquet, and we guarantee unforgettable emotions that will be remembered by your dear people for many years!